To heal and restore cracked teeth, yellowing enamel, substantial decay, and more concerns, dental crowns go over the whole tooth. At Family First Dental Care in Plano, TX, crowns (also called caps) are sturdy, long-lasting covers that fit securely over the visible area of the tooth above the gumline for patients where dental decay is too big to be healed with a composite-resin filling or if the patient's tooth is cracked and requires protection. Crowns can also be added to cover an off-color tooth or to increase the stability to a dental bridge. Crowns by our dentists at Family First Dental Care can be ceramic, porcelain, or metal, based on the location of the crown. The hind teeth generally need the added strength of metal, whereas the social teeth look more attractive with porcelain or ceramic crowns, which are shaded to blend with the patient's natural teeth.
Reviews
"I highly recommend them, the staff is very caring and compassionate."
- M.D. /
Google /
Jan 08, 2018
"My husband and I just started seeing Dr. John and we love this practice! Taylor was our hygienist, she was so friendly just like everyone else in the office. We are looking forward to our next visit!"
- R.M. /
Google /
Nov 06, 2017
"I had heard rave reviews on this Dentist office from a close family member and a friend. I went there today for a consultation, and they exceeded my expectations! Being nervous, scared and my anxiety over the roof, was immediately calmed the moment I walked in and said hello! The office staff made me feel like I was a part of their close knit friendship! And the Dentist and his assistants were absolutely Fantastic and so easy to talk to and ask questions. So informative. Many thanks to this awesome practice!"
- L.A. /
Facebook /
Oct 22, 2017
"Great place , very kid friendly and attentive staff , my daughter's very first visit to a dentist and she loved it .. Thank you Dr. John, Lisa and everyone. Ash Hussein."
- A.H. /
Google /
Oct 08, 2017
"Dr. John is amazing! I have SERIOUS trust issues with dentists stemming from 2 separate bad experiences, but Dr. John is incredible! He is always extremely gentle and reassuring, stopping every few minutes to ask me if I'm okay. He also won't tell you that you need thousands of dollars of dental work if you don't... He'll let you know what is important and what can wait. WONDERFUL!!"
- K.B. /
Facebook /
Oct 03, 2017
Previous
Next
To craft a customized crown, our dentists first prep the tooth by taking off a slim layer of enamel before taking digital X-rays and physical impressions of the tooth, which will be delivered to a dental lab. A temporary crown will be placed over the tooth while the custom, permanent crown is being built. Once the custom, permanent crown is returned to Family First Dental Care in Plano, TX, our dentists will carefully secure and bond the crown over the tooth. Our dentists can modify the crown for a better fit.
Some patients can have short-term soreness or heightened tooth sensitivity, however on the whole patients don't experience any discomfort once the crown is complete. With correct home care and recommended dental exams and professional cleanings, a dental crown can remain in place for at least ten years, depending on the material and location of the crown. It is possible that a cavity or infection can cultivate in the tooth under the crown, which usually requires a root canal therapy or another procedure.
If the dental crown is deemed essential for the patient's health, dental insurance companies usually cover a portion of the expenses, so our office staff at Family First Dental Care in Plano, TX will consult with the insurance company to calculate their coverage as well as the patient's personal costs. Estimated expenses, payment options, and financing plans are available in our office in Plano, TX and can be explained during the patient's meeting with our dentists.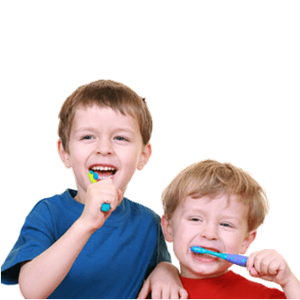 A cap or crown is used to shield a chipped or decayed tooth, or to mask a discolored tooth. To improve the appearance or health of a single tooth, schedule an appointment with our dentists at Family First Dental Care in Plano, TX and decide if a crown will work for your concerns and goals.
Related Procedures