Even with a perfect home oral care routine, including flossing and brushing, tartar and plaque can still form around the dental enamel. This can cause cavities and bacterial infections and other problematic areas. To help the teeth remain clean and healthy, Plano, TX residents should have a dental cleaning at a minimum of twice a year at Family First Dental Care with our dentists. This is often referred to as a scale and polish. During a dental exam and cleaning, our dentists will use examination and cleaning devices to slowly remove plaque and tartar on the enamel. After the cleaning, the teeth will be polished with a buffer and any necessary dental treatments such as periodontal work or fillings will be discussed. Bi-annual dental cleanings are essential for preventing oral disease.
Reviews
"The best dentist office ever, whether you are 3 years old or 73 years old. The office staff and Dr. John and Dr. Melanie are just great."
- L.J. /
Google /
Mar 16, 2019
"The best dentist and staff I have had in years!!!!! I had a filling done on Wednesday. I was so nervous, as I always when there is Novocain involved. They took care of me so gently and so quickly I couldn't believe it lol. A few hours later I was talking and eating and literally forgot I had a procedure done in my mouth. I recommend this office. My dentist is such a sweet and genuine lady. Love her."
- E.M. /
Google /
Mar 05, 2019
"Great dental office. There are plenty of dentists in Flower Mound, but I am willing to drive the hour just to have Dr. John as my dentist. He is sooo good at what he dose. Great staff and caring people. You need to clone Dr. John!"
- R.H. /
Google /
Mar 04, 2019
"Great dental services and awesome staff! Recommended"
- W.C. /
Google /
Mar 04, 2019
"Doctor Melanie and Katie are. Very nice and knowledgeable in what they are doing. I will be coming to this practice for a long time."
- L.L. /
Google /
Mar 02, 2019
Previous
Next
Dental cleanings are typically pain-free, but if the individual has gums or teeth that are sensitive, a numbing medication can be applied. Moreover, if the patient has anxiety getting through the dental exam and cleaning due to gagging reflex, sedation options are also available at Family First Dental Care. A dental cleaning generally starts with an ultrasonic instrument that assists to loosen and break off plaque and tartar. Next, our dentists use a hand held device such as curettes and scalers to scrape off build-up from the gumline and enamel. The last step is to polish and buff the enamel. Fluoride and flossing usually completes the treatment.
After the teeth are polished and buffed, our dentists may conduct an oral exam to test for symptoms of any oral conditions such as cancer, periodontal disease, or an abscess. To ensure the teeth remain healthy, individuals should maintain an at-home teeth cleaning protocol of brushing plus flossing daily. Patients should confirm their next appointment at Family First Dental Care before leaving the office, generally by 6 months.
Since a professional dental cleaning two times a year is considered an important preventative care procedure, most dental insurance providers will cover the majority of the expense. Family First Dental Care will confirm with each patient's insurance company to determine their out-of-pocket fees before billing the patient directly. Individuals without insurance plans should ask about financing options through Family First Dental Care.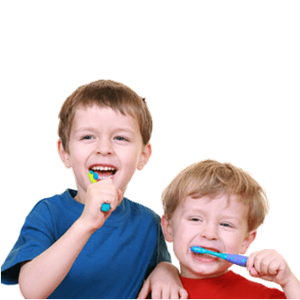 If you delay your regular dental cleaning, the chance of additional dental issues could occur. To get your healthiest smile, schedule a professional dental cleaning at Family First Dental Care in Plano, TX with our dentists. Annual dental cleanings keep your gums and teeth clean and take away plaque and tartar. This helps to prevent oral infections, cavities, gum disease and keeps your teeth appearing bright and white.
Related Procedures