Since toothbrushes can't always reach every nook and cranny of the mouth, sealants are an easy way to increase protection against cavities, decay, and bacteria. Manufactured with flexible plastic, dental sealants are applied to the occlusal surface of the upper and lower back teeth. Once in position, sealants prevent food particles and bacteria from reaching the tooth. Patients who receive dental sealants can't feel or see the plastic covering once in place. Our dentists at Family First Dental Care can help Plano, TX patient's dental enamel to be protected from bacteria and decay.
Reviews
"Friendly and professional"
- N.C. /
Google /
Jun 24, 2019
"This was one of the best dental experiences I've had in a long time. The staff is very professional and knowledgeable. I'm looking forward to my next appointment and long term relationship with Family First Dental Care in the future.Keep up the great work you have an awesome team!"
- C.B. /
Google /
Jun 21, 2019
"Dr Sengson and his staff are always friendly, professional and prompt. I've been going there for more than 10-years 👍👍👍"
- J.B. /
Google /
Jun 20, 2019
"As always, Family First Dental exceeds my expectations. Everyone in the office is so courteous and does an outstanding job. Dr. John is the best dentist we have ever had."
- S.A. /
Google /
Jun 19, 2019
"Great first visit. Hadn't been to the dentist in MANY years... hygienist and dentist were friendly, patient, and did a great job explaining what was going on, and how/why we should address the issues. Not "looking forward" to the work to be done, but feel like I'm in good, knowledgeable hands."
- C.R. /
Google /
Jun 18, 2019
Previous
Next
Having sealants over the teeth at Family First Dental Care is an easy procedure that is performed without sedation or numbing. Before the sealants are put on, the teeth will be cleansed and buffed to make sure that plaque and tarter are not being sealed within the tooth. After this occurs, the tooth will be delicately scraped to where the sealant will be placed, then rinsed and dried. Once the tooth is prepared, our dentists will brush on the sealant onto the tooth and use a laser light to secure the sealant. Our dentists will ensure to make certain the sealant is secure.
With regular care, including consistent at-home oral care and on-going check ups at Family First Dental Care with our dentists, sealants can last up to a decade. Our dentists will evaluate the integrity the sealants at every dental appointment. Patients will be kept informed as to whether they need to be replaced. Patients should always brush their teeth at least twice a day, as well as safeguard them by not clenching their teeth and eliminating sticky candy. While sealants are recommended for kids and adolescence, some older individuals may decide to wear their sealants if they have a history of getting cavities.
Insurance companies typically cover a large portion of the expense for dental sealants for kids and teenagers, but some cover older individuals as well. Family First Dental Care's billing staff will confirm with the patient's insurance provider to get the exact benefits that are available. If the insurance plan does not cover the fees for dental sealants our dentists are happy to discuss various payment options. An important reminder is that the cost of sealants is typically less expensive than a filling or other dental repair.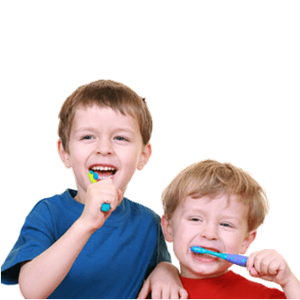 The majority of our patients can benefit from the safeguarding of dental sealants. They keep the back teeth protected with an easy procedure. To protect the teeth from decay and bacteria, dental sealants are a nice option for individuals who want better dental exams with our dentists at Family First Dental Care in Plano, TX. Although they can't be, sealants combined with a consistent home oral regime can give you a healthier smile.
Related Procedures