Many of our patients were not candidates for traditional braces when they were young, however, today they seek to have straighter teeth. Another pool of individuals may actually have worn braces at one time but still hope for straighter teeth. Through advanced technology at Family First Dental Care at Plano, TX, custom straightening trays, such as Invisalign, can correct the teeth. Invisalign uses a series of custom-made aligner trays to gently and slowly move the teeth straight. These almost invisible fit snugly on the teeth and are worn for at least 22 hours a day. They are typically only taken off for teeth brushing, eating, and drinking certain liquids. Invisalign from our dentists at Family First Dental Care can rapidly enhance the teeth for a dazzling smile.
Reviews
"I highly recommend them, the staff is very caring and compassionate."
- M.D. /
Google /
Jan 08, 2018
"My husband and I just started seeing Dr. John and we love this practice! Taylor was our hygienist, she was so friendly just like everyone else in the office. We are looking forward to our next visit!"
- R.M. /
Google /
Nov 06, 2017
"I had heard rave reviews on this Dentist office from a close family member and a friend. I went there today for a consultation, and they exceeded my expectations! Being nervous, scared and my anxiety over the roof, was immediately calmed the moment I walked in and said hello! The office staff made me feel like I was a part of their close knit friendship! And the Dentist and his assistants were absolutely Fantastic and so easy to talk to and ask questions. So informative. Many thanks to this awesome practice!"
- L.A. /
Facebook /
Oct 22, 2017
"Great place , very kid friendly and attentive staff , my daughter's very first visit to a dentist and she loved it .. Thank you Dr. John, Lisa and everyone. Ash Hussein."
- A.H. /
Google /
Oct 08, 2017
"Dr. John is amazing! I have SERIOUS trust issues with dentists stemming from 2 separate bad experiences, but Dr. John is incredible! He is always extremely gentle and reassuring, stopping every few minutes to ask me if I'm okay. He also won't tell you that you need thousands of dollars of dental work if you don't... He'll let you know what is important and what can wait. WONDERFUL!!"
- K.B. /
Facebook /
Oct 03, 2017
Previous
Next
If it is decided that Invisalign is the recommended option for teeth straightening needs, treatment begins with specialized X-rays of the mouth so that the trays can be manufactured. Our dentists and the staff at Family First Dental Care show each patient how to wear and care for their aligners, and explain to the patient about the importance of making sure keep in the aligners in for 20-22 hours a day. Straightening aligners are to be worn for approximately 10-14 days before the next set of aligners are then provided. This is based on the how quickly the teeth become aligned. At each check-up at Family First Dental Care, our dentists will provide the patient an accurate measure of how many more weeks they will need to wear Invisalign.
After the teeth are straightened with Invisalign, it is necessary that the patient wear an Invisalign Vivera retainer device to continue to keep the results. Most patients need to wear their retainer in place at night. To ensure the teeth remain straight, patients should continue to visit our dentists at Family First Dental Care twice a year and proactively incorporate a diligent home oral regime.
The fee to cover Invisalign will be determined based on the complexity pertaining to the orthodontic case, and the amount of aligner phases that will be recommended. Insurance may cover half or more of the expense. This varies depending on the patient's coverage. The staff at Family First Dental Care will solidify what the patient's benefits are so that an accurate fee can be detailed by our dentists during the patient's initial appointment.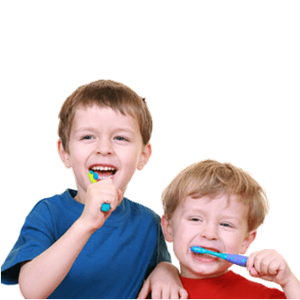 For those who have a nice smile, but have a need for straighter teeth, Invisalign from Family First Dental Care in Plano, TX are a great alternative to meet your cosmetic goals. Discreetly hidden orthodontic aligners can be worn without hassle to provide you the look you want. Our dentists will talk about your options with invisible braces today and determine if Invisalign at Family First Dental Care is right for you.
Related Procedures