About Periodontal Treatments

@headingTag>
Periodontal (gum) disease is a swelling of the gum tissue, which can bring about serious consequences, like infection or tooth loss if it is not identified and correctly treated. The three levels of gum disease are gingivitis (first stage), periodontitis (second stage), and advanced periodontitis (final stage). During each patient's annual dental exams at Family First Dental Care in Plano, TX, our dentists will check for gum disease, but common signs include red, swollen gums; bleeding while flossing or brushing; receding or separating gums; and persistent bad breath. Depending on the stage of gum disease when it is identified, our dentists at Family First Dental Care provides surgical and nonsurgical treatment methods: scaling and root planing, antibiotics, gum tissue grafting, tooth extraction, and gum surgery.
What to Expect

@headingTag>
Periodontal disease can vary from mild to severe and our dentists will select the best periodontal treatment considering the patient's stage. One of the most common and easiest gum treatments performed is scaling and root planing (SRP), which is a nonsurgical deep cleaning of the plaque and tartar build up in the gum pockets. Our dentists may add a round of antibiotics with the scaling and root planing service to minimize inflammation if the gum disease is more advanced. For the third stage of periodontal disease, our dentists will generally chose a surgical treatment: laser gum, regenerative, or pocket reduction surgery.
Due to the chronic nature of gum disease, patients typically require maintenance care which includes at home therapy and more frequent visits to the dentist. The most cutting edge at home therapy is a tray delivery system known as PerioProtect. This tray is custom fitted to you and made to deliver medication. This helps keep the infection at bay in the comfort of your own home. Click here for more information on PerioProtect.
Treatment Aftercare

@headingTag>
Once the gums are healthy again from the patient's periodontal procedure, it is essential that the patient continue a good oral care routine at home to avoid a return of periodontal disease. Patients should talk to our dentists about a home routine, including proper brushing, flossing, and any other products our dentists recommend. Patients also need to visit Family First Dental Care at least twice each year for a dental cleaning and at least once a year for a dental examination with our dentists.
More Information

@headingTag>
Insurance Coverage

@headingTag>
Typically, dental insurance companies will cover periodontal procedures for gum disease, however the amount of coverage can change based on the patient's policy. At the patient's consultation, our dentists can talk about out-of-pocket costs, payment methods, and current financing plans.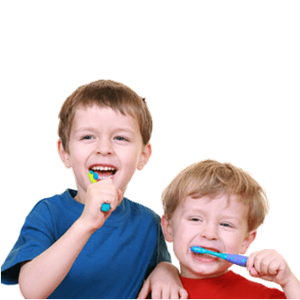 Gum Treatments

@headingTag>
Gum disease can cause larger health concerns, so if you notice symptoms (i.e. red, bleeding, or inflamed gums) please contact Family First Dental Care in Plano, TX as soon as possible to schedule a consultation with our dentists. Family First Dental Care will use our skills and knowledge to diagnose and heal your oral health trouble.
Related Procedures